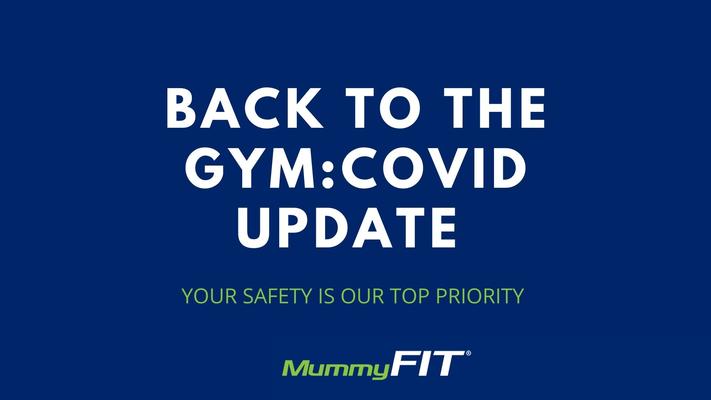 MUMMYFIT RETURN TO GYMS: COVID UPDATE SEPT 2020
We are absolutely delighted to announce that after almost 6 months away from our premium health club locations due to lockdown and Covid-19, we are back!
As we return to what we will all now know as the new normal, there are a few inevitable changes to how we run MummyFIT sessions from the beginning of September 2020 to ensure that we keep you and your baby safe at all times when visiting our third party health clubs and when taking part in MummyFIT sessions in the gym.
Please take some time to watch our video by clicking on the link below and read through our covid update so you know what to expect when returning to MummyFIT gym based sessions.
https://www.youtube.com/watch?v=3eWffOxxuaU&feature=youtu.be
Safety is our top priority and all the steps and processes that are now in place in your favourite MummyFIT location are there to keep you safe and minimise any risk of transmission. You will see for yourself that the extent of cleanliness and continuous cleaning in our third party venues is exemplary and second to none.
If MummyFIT gym sessions are not for you, we have a full MummyFIT LIVE timetable operating every week day, evenings and weekends.
The MummyFIT app schedule is now up to date and is showing all MummyFIT gym based and online sessions.
If you have any questions at all or would like any further information on any of the services we offer, please do not hesitate to contact us at info@mummyfituk.co.uk
We can't wait to see you all in real life!
Jenny & Team MummyFIT x
Downloads