MummyFIT Regular
A safe and progressive full body workout incorporating cardiovascular and strength exercises designed to increase fitness and build muscle tone. MummyFIT sessions are suitable for all fitness levels following your 6 week post natural or 12 week post c section doctors sign off. We recommend that you complete the MummyFIT Post Natal 6 week course before starting your MummyFIT sessions. MummyFIT sessions offer low level adaptations and higher level progressions taking in to consideration your fitness levels and post natal conditions such as weak pelvic floor, core and diastasis recti.
Suitable from post natal check and doctors sign off

Workouts adapted for all fitness levels

Progression from MummyFIT Post Natal workouts
What our mums think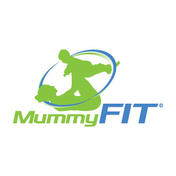 Super weights session today. MummyFIT classes are much better than any I've been to before. I feel in better shape than ever. MummyFIT is a great way to tone up and feel great post pregnancy. Also very supportive and dare I say it fun.
Irene Mceleavy