MummyFIT "Best Shape Ever" Program
The MummyFIT "Best Shape Ever" nutrition programme has been specifically designed to help you get back into your pre-pregnancy jeans. Our 5 steps to success are:
STEP 1 – Take your MummyFIT taster class – Become a MummyFIT member
STEP 2 – Tell us what your specific goals and we will put steps in place to help you get there. We will review your current measures so we can track your progress every 4 weeks.
STEP 3 – We will provide you with a food diary template to complete for 7 days and you will then receive individualised feedback and recommendations to get you in your best shape ever!
STEP 4 – Follow the MummyFIT 28 day meal plan and become a member of our Facebook closed members group for continual advice and support throughout your journey.
STEP 5 – We'll check your progress every 4 weeks to keep you on track and offer any further recommendations if required.
MummyFIT "Best Shape Ever" nutrition programme has been specifically designed to help you meet your nutritional needs after pregnancy and help you regain your pre-baby shape.

Recipes deliver convenient nutrition to both you and your baby providing quick and nutritious snacks and meals.

Get ideas for meal planning to help you juggle your new life as a busy Mum without neglecting your own nutrition.
What our mums think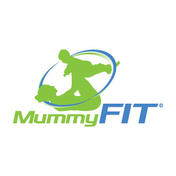 Super weights session today. MummyFIT classes are much better than any I've been to before. I feel in better shape than ever. MummyFIT is a great way to tone up and feel great post pregnancy. Also very supportive and dare I say it fun.
Irene Mceleavy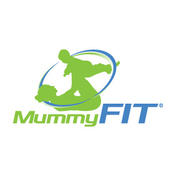 I started mummyfit back in May after having my first baby. I joined as i thought it would be a great social and a "nice little workout"... After just 3.5 months i am back to my original weight, fitter than i was and have a stronger core than i did before i was pregnant even with ab separation! I completely love every single session, theyre so much more more than a "nice little workout"! The instructors are knowledgable, friendly, encouraging and fabulous with the babies! Not only are the classes challenging and effective, the food diary and meal plan has been a completely new way of eating for me and allowed me to shift my belly roll which wasnt disappearing easily! I will definitely be keeping up my new eating habits and will be sad when the day comes when i have to go back to work and not mummyfit classes. Thank you for everything so far - i wholeheartedly recommend anyone who has had a baby to join!
Emma Wright-Phillips