MummyFIT Busy Mum Programme
MummyFIT Busy Mum programme is all about kickstarting your healthy fitness and nutriton habits. If you feel like you are so busy that you do not have anytime to prioritise 'you' but want to make changes and feel better about yourself, then this programme is for you.
Here's Sarah's story on what the Busy Mum Programme has done for her:
I've loved being part of a supportive and focused group. I completed all of my physical challenges, stuck to my calorie allowance apart from one day off for mums 70th birthday and did 3 workouts a week. I even ate creme eggs at Easter within my calorie allowance.
I am happy to say that I am 17lbs less than when I began the programme 6 weeks ago and feel like a totally different person. Of course there are times when I have finished work and I am really tired and really needed to motivate myself to do a workout, especially on days when I've had disturbed sleep from my daughter but I pushed myself to do it and was always so glad I did the workout at the end of it. It is definitely true that you never regret a workout.
Ìf anyone needs that boost or that little extra help and focus then I absolutely recommend this programme. If I can do it anyone can!
MummyFIT "Busy Mum' programme has been specifically designed to help Busy Mums achieve the results they want whilst fitting regular exercise and good nutrition in to their daily busy lives.

Choose your favourite meals from planner with hundreds of recipes to help you save time, plan ahead and improve your overall nutrition.

Complete 3 workout per week of MummyFIT LIVE Online, GYM or OUTDOOR plus daily challenges to complete the programme with likeminded mums.
What our mums think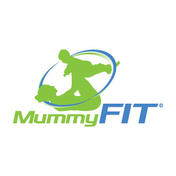 Super weights session today. MummyFIT classes are much better than any I've been to before. I feel in better shape than ever. MummyFIT is a great way to tone up and feel great post pregnancy. Also very supportive and dare I say it fun.
Irene Mceleavy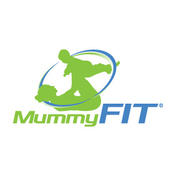 I started mummyfit back in May after having my first baby. I joined as i thought it would be a great social and a "nice little workout"... After just 3.5 months i am back to my original weight, fitter than i was and have a stronger core than i did before i was pregnant even with ab separation! I completely love every single session, theyre so much more more than a "nice little workout"! The instructors are knowledgable, friendly, encouraging and fabulous with the babies! Not only are the classes challenging and effective, the food diary and meal plan has been a completely new way of eating for me and allowed me to shift my belly roll which wasnt disappearing easily! I will definitely be keeping up my new eating habits and will be sad when the day comes when i have to go back to work and not mummyfit classes. Thank you for everything so far - i wholeheartedly recommend anyone who has had a baby to join!
Emma Wright-Phillips