MummyFIT PRO
For mummies who may be back at work and have corrected any post natal conditions such as diastasis recti, weak pelvic floor and core muscle by completing MummyFIT Regular sessions. MummyFIT PRO sessions are for mummies ready to push on to the next level to further increase their strength and fitness.
Every MummyFIT PRO session provides you with a full body workout incorporating heavier resistance and high intensity exercises. We recommend that you complete a minimum of 2 x 12 weeks of MummyFIT Regular sessions before starting MummyFIT PRO and do not have any post natal conditions that need to be corrected.
Increase lean muscle, tone and fat-loss

Progressed exercises to help you achieve your goals

Progression from MummyFIT Regular workouts
What our mums think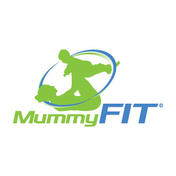 Super weights session today. MummyFIT classes are much better than any I've been to before. I feel in better shape than ever. MummyFIT is a great way to tone up and feel great post pregnancy. Also very supportive and dare I say it fun.
Irene Mceleavy