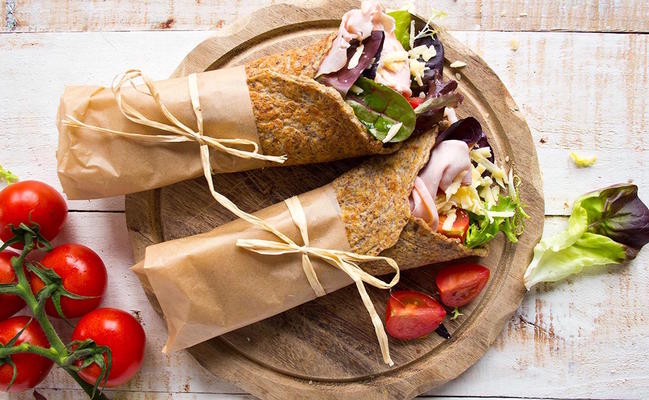 LINSEED LUNCHTIME WRAPS
Serves you and baby / Preparation: 2 minutes / Freeze: Yes
To make one wrap:
2 tbsp milled linseed
1 egg
Benefits:
Suitable for babies who are weaning and beyond
Linseed lunchtime wraps are a super quick perfect bread alternative rich in omega 3 essential fatty acids and a good source of protein to keep you fuller for longer.
Linseed lunchtime wraps are a really quick and easy filling idea for lunch or a snack at any time of day. These are a great bread alternative and are wheat free, grain fee and gluten free.

In a bowl crack an egg and mixed in the milled linseed
Heat a small amout of coconut oil in a frying pan
Add the mixture and spead to cover the base of the pan
After 1 minute, use a spatular to turn over the wrap and cook the underside for a minute
Serve on to a plate and add your favourite filling