Created by Experts, for Mums
MummyFIT is designed by Mummies and led by Experts to offer you guidance and support throughout your MummyFIT pre and post natal fitness and nutrition journey.
MummyFIT is here to help each and every one of you lovely Mummy's and Mummy's to be. We have designed a program of Fitness and Nutrition sessions just for you and your needs and goals and you can even bring your baby who can socialise and play in the same room while you work out. And if you can't get down to one of our MummyFIT sessions you can subscribe to our "At Home" featuring on-demand workout and cooking videos.
Reasons to join MummyFIT
MummyFIT is so much more than just a class. We guarantee results when following our 'Best Shape Ever Programme' which has been tried and tested by thousands of Mums.
Benefits include:
Expert led group sessions & personalised nutrition plans

Premium health club locations across the country

Online support network with thousands of likeminded Mums
What our mums think
MummyFIT is amazing! I went for a taster session and I'm hooked. The classes are hard work but most of all fun! I've only being going for 3 weeks and already I've started to notice changes in my fitness levels and changes to my body. It's also a lovely friendly atmosphere in the classes and you meet lots of lovely mummy's and their babies and also mummy's to be!! I would recommend this class to anyone so my advice would be get yourself along to a taster session you will not be dissapointed!! Xx
Jemma Walton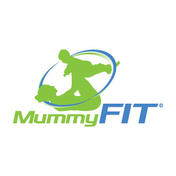 Super weights session today. MummyFIT classes are much better than any I've been to before. I feel in better shape than ever. MummyFIT is a great way to tone up and feel great post pregnancy. Also very supportive and dare I say it fun.
Irene Mceleavy
My MummyFIT story: I have been going to various session up to 4 times a week since sept/oct 2016 and I have progressed to mummyFIT pro! The classes are brilliant the instructors are lovely and I have made some good friends. They work you to the max if your baby is crying or causing havoc they help to rain them in, cuddle them enabling you to get the best out of your workout. I gained loads of weight after my second baby and I had low mood, no energy and generally felt crap! MummyFIT helped me to shed inches and gain actual muscle I have dropped nearly three dress sizes, increase my energy levels and most of all it has helped my post natal depression so so much. I have met some wonderful people. Ooh and the food recipes are lovely.
Pauline Wilson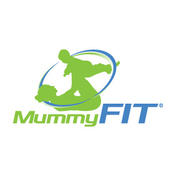 I started mummyfit back in May after having my first baby. I joined as i thought it would be a great social and a "nice little workout"... After just 3.5 months i am back to my original weight, fitter than i was and have a stronger core than i did before i was pregnant even with ab separation! I completely love every single session, theyre so much more more than a "nice little workout"! The instructors are knowledgable, friendly, encouraging and fabulous with the babies! Not only are the classes challenging and effective, the food diary and meal plan has been a completely new way of eating for me and allowed me to shift my belly roll which wasnt disappearing easily! I will definitely be keeping up my new eating habits and will be sad when the day comes when i have to go back to work and not mummyfit classes. Thank you for everything so far - i wholeheartedly recommend anyone who has had a baby to join!
Emma Wright-Phillips
I was thrilled when MummyFIT started doing classes in Worcester. Prior to having my little boy, I enjoyed doing exercise classes, but couldn't see how it would be possible to carry on.
In these sessions, I can put him in the middle of the room or on a mat next to me and exercise away.
Deb is an amazing trainer and is always full of positivity and energy and no two classes are the same. On top of all that, I've met some really lovely people and will be sad to leave when I go back to work.
Alexa Milisic