Created by Experts, for Mums
MummyFIT is designed by Mummies and led by Experts to offer you guidance and support throughout your MummyFIT pre and post natal fitness and nutrition journey.
MummyFIT is here to help each and every one of you lovely Mummy's and Mummy's to be. We have designed a program of Fitness and Nutrition sessions just for you and your needs and goals and you can even bring your baby who can socialise and play in the same room while you work out. And if you can't get down to one of our MummyFIT sessions you can subscribe to our "At Home" featuring on-demand workout and cooking videos.
Reasons to join MummyFIT
MummyFIT is so much more than just a class. We guarantee results when following our 'Best Shape Ever Programme' which has been tried and tested by thousands of Mums.
Benefits include:
Expert led group sessions & personalised nutrition plans

Premium health club locations across the country

Online support network with thousands of likeminded Mums
What our mums think
I wanted to say thank you for today! I've enjoyed every session so far and always leave with a buzz and a desire to do more!
Sarah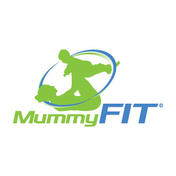 I love the fact every single session is different and helps you recover gradually after having your baby. Jenny and Alex have an amazing way of getting the best out of you during every session. Even holding the baby for you whilst you finish the last sets!
Caroline
My MummyFIT Journey started when i was only 24 week pregnant and after a short break whilst having baby and back in the sessions and loving them! With so many options for my little one its really nice to have something which is just for me and give me that 45 mins of "ME" time - without the Mummy Guilts!
Charlotte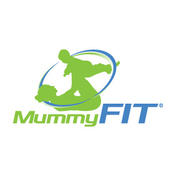 I started mummyfit back in May after having my first baby. I joined as i thought it would be a great social and a "nice little workout"... After just 3.5 months i am back to my original weight, fitter than i was and have a stronger core than i did before i was pregnant even with ab separation! I completely love every single session, theyre so much more more than a "nice little workout"! The instructors are knowledgable, friendly, encouraging and fabulous with the babies! Not only are the classes challenging and effective, the food diary and meal plan has been a completely new way of eating for me and allowed me to shift my belly roll which wasnt disappearing easily! I will definitely be keeping up my new eating habits and will be sad when the day comes when i have to go back to work and not mummyfit classes. Thank you for everything so far - i wholeheartedly recommend anyone who has had a baby to join!
Emma Wright-Phillips