MummyFIT ON Demand
Why choose MummyFIT "At Home"?
Easy to Follow 15 minute and 30 minute workouts

Cooking Videos and family friendly recipes

Pre natal programs

Post natal programs

Core and Pelvic Floor restore programs

Back at Work Busy Mum and 28 day challenges
MummyFIT "At Home" is specifically designed for those Mum's that still want to enjoy a MummyFIT session but aren't able to get to our health club based locations or to top up their MummyFIT classes.
We offer programs from Prenatal, early post natal all the way to back at work Busy mums!
Every program includes our indepth guidance, support programs and 28 day meal planners to get you in your best shape EVER!
What our mums think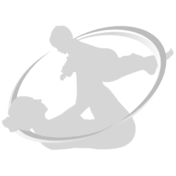 I totally love MummyFIT at HOME CORE! I've been able to really address my weakened tummy muscles and pelvic floor over the last 6 weeks! So much so that I've just booked onto my first 10km this year! Thanks Alex & Jenny
Jude Martin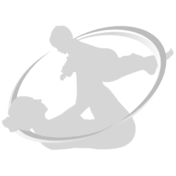 Can't believe I've lost 4.2KG over 6 weeks! It's been so nice to have that support and focus after my maternity leave came to an end. MummyFIT at HOME Lean has kept me on the straight and narrow when back at work
Stacey Thompson
Which program is right for me?
We have a variety of different programs suitable for all stages of the Pre and Post Natal journey.
MUMMYFIT 12 WEEK PRENATAL: Our 12 week program includes all you need to workout safely in the GYM or at HOME. Follow step by step workouts to guide you safely to your due day!
MUMMYFIT 6 WEEK POSTNATAL RESTORE: Our 6 week low level option for early post natal mummies. Focusing on full body strengthening and core control after the arrival of your little one
MUMMYFIT 6 WEEK CORE & PELVIC FLOOR: Aimed at reducing your abdominal seperation and strengthening overall CORE and PELVIC FLOOR control and tone.
MUMMYFIT 12 WEEK LEAN: Perfect for kick starting that return to work, or for busy mums looking to imrpove their overall fitness, muscle defitition or to drop that dress size. These workouts are the toughest yet so must only be completed if you have no underlying post natal complications
If you're unsure of which program to start then don't worry our team are all here to help and guide you through the options. Just email us at athome@mummyfituk.co.uk or call 07380198232
Reasons to join MummyFIT
MummyFIT is so much more than just a class. We guarantee results when following our 'Best Shape Ever Programme' which has been tried and tested by thousands of Mums.
Benefits include:
Expert led group sessions & personalised nutrition plans

Premium health club locations across the country

Online support network with thousands of likeminded Mums