MummyFIT CORE RESTORE PROGRAMME
Why Choose MummyFIT Core Restore programme?
Endorsed by Pelvic Physiotherapists

Full Diastasis recti (DRAM) assessment and measurements

Safe and gentle stages and exercises

Pelvic floor support and guidance

Postpartum nutrition guide

Supportive and private closed members group
MummyFIT CORE: The building Blocks of your core rehabilitation!

We've identified the key stages for core rehabilitation to make sure you correctly connect, engage and strengthen your whole core postpartum. These five steps will be discussed in full detail throughout the programme. But for now here is an overview of what to expect in each one.

You can start Stages 1,2 and 3 before your sign off to exercise! Steps 4 & 5 (workouts) require a sign off via your G.P or Doctor to participate.
STAGE 1: BREATHING
Stage 1 will focus on the aspects of breathing to strengthen your core without even doing a single "core exercise!" Whilst this step sounds very simple and easy its one which shouldn't be missed and can be a great foundation for your overall core strength.

STAGE 2: INNER CORE CONNECTION
Just like when re-building a house we must start with good foundations. The good foundations of your rebuild are those "deep" or inner core muscles working from the inside out. The major muscles we will focus on are the TVA, pelvic floor and diaphragm.

STAGE 3: OUTER CORE REBUILD
The outer core rebuild is the area where we start to look at the early adapted "core exercises". Taking the fundamental aspects of step 1 and 2 this stage will help you strengthen your core muscles independently through gentle timed exercises. The muscles will are aiming to strengthen in this stage are your rectus abdominis, Obliques, TVA, lower back and Glutes.

STAGE 4: FULL BODY LOW IMPACT
At stage 4 we start to increase the timed exercises into a 15 minute MummyFIT workout (MummyFIT CORE XP). There are 6 full workouts to choose from and we recommend completing each one at least twice (or three times) before moving onto the next one. In this stage we recommend taking all the lower level options and reduce or avoid the impact exercises the first time you complete the workout.

STAGE 5: FULL BODY FULL IMPACT
The final stage of the programme will see a repeat of the MummyFIT Core workouts - but this time the workouts are 30 mins instead of 15 to really test your full body and core.


What our mums think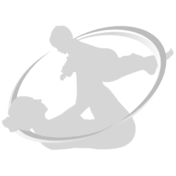 Having spent a small fortune on "mum tum" exercise aids, ebooks and programmes I decided to go along to MummyFIT from a friend recommendation.
I instantly fell in love with it and havent looked back! From the incredible support of the trainers and the core programme fundamentals I've managed to reduce my ab seperation from 2-3cm to 1cm. I know I probably won't get full closure on my tummy but I'm OK with this as its super strong and more importantly looks the way I want it to look now!
Thanks for giving me back my confidence
Lynda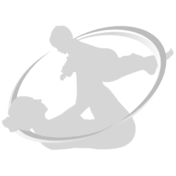 I couldn't attend the in person sessions due to timings and work so I decided to try the Core restore programme. My ab seperation didn't seem that bad but I was suffering for low back pain and a weak pelvic floor.
I started back 6 months postpartum and I had to retrain myself and start with the breathing and inner core stages of the programme - it was a little frustrating as I love exercise and running but knew I had to stop to take things slower.
Within 6 weeks I progressed to Stage 3 & 4 and finally the toughest stage 5! Along with the MummyFIT LIVE sessions I've i feel so much better about myself and by core and pelvic floor strength is now so much better!
Thanks Tam, Alex & Jenny for your personal help and support
Chelsea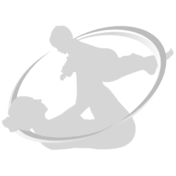 I just wanted to say a huge thankyou to Jenny and Alex!
I've suffered from poor self confidence since having my little one as I just didn't recognise myself after having my second child.
After signing up online and chatting through the programme with Alex I totally bought into the ethos and recommendations - switching up my poor nutrition with better options was truly the missing piece of the jigsaw!
My core is now solid! My fitness is better than it's ever been and I feel like me again!
Lucy
CLAIM £10 OFF YOUR PROGRAMME WITH CODE CORE10
CLICK HERE TO REGISTER FOR OUR PROGRAME
Reasons to join MummyFIT
MummyFIT is so much more than just a class. We guarantee results when following our 'Best Shape Ever Programme' which has been tried and tested by thousands of Mums.
Benefits include:
Expert led group sessions & personalised nutrition plans

Premium health club locations across the country

Online support network with thousands of likeminded Mums