MummyFIT Expert Panel
Our expert Health and Fitness panel are here to pass on their expertise
MummyFIT is designed by Mummies and led by Experts to offer you guidance and support throughout your MummyFIT pre and post natal fitness and nutrition journey. Our panel is made up of both industry and healthcare experts to provide you with the most up to date knowledge ensuring that you get the most out of your MummyFIT Experience. Each member of our panel writes a monthly blog based around topics discussed amongst our MummyFIT Mummies, to further improve your knowledge and overall health and well being. If you have any questions for our panel, big or small, please drop us an email and we will be more than happy to help.
Jenny Drage
Owner and Founder
BEng (Hons), CIM, L3 Pre and Post Natal Exercise Specialist and L3 Personal Trainer, ITEC Diploma in Nutrition
I have always had a passion for Health and Fitness and truly appreciate the benefits and results the right nutrition and exercise programme can give to you when it becomes your way of life. After 12 years of working in sales and marketing within the healthcare industry and the birth of my 2nd child, I setup MummyFIT to help Mums feel good about themselves during an exciting but challenging time in their lives.
I am passionate about passing on my knowledge, expertise and experience as a Mum to MummyFIT members to help them achieve their goals and dreams.
I look forward to seeing you at one of our sessions very soon.
Jo Midgley
Franchise Owner MummyFIT Luton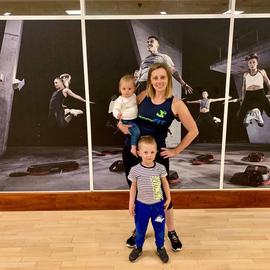 Proud Owner of our first U.K Franchise MummyFIT Luton, Jo joins our MummyFit team with over 19 years of experience in the health and fitness industry.
Having worked across many roles including Personal Trainer, Group Fitness Instructor and General Manager and being a mum of two she truly knows the difficulties of balancing fitness, health and nutrition throughout pregnancy and post partum.
We're delighted to welcome Jo into the team to run her own business in the South of the U.K and support our mums and mums to be!
If you would like to contact Jo direct please click on her contact details.
Nichola Ludlam-Raine
Registered Dietician
Nichola is a Registered Dietitian, award winning health blogger at nicsnutrition.com and qualified personal trainer with certificates in pre and post natal fitness. She works for the NHS as well as privately and has over 10 years of experience specialising in the areas of weight loss and maternal health.
Nichola regularly appears on the BBC Breakfast Sofa as well as other nutrition related shows and is the consultant dietitian for popular television production companies. You can follow her on social media: @nicsnutrition and @mummynutrition.
Nichola has created the template and guidelines we provide to all of our MummyFIT mummies that take part in our post natal nutriton program.
Dr. Frances Cundill
Doctor
MBCHB (Hons) in Medicine and Surgery & BSc (1st class Hons) in Sports Science in Relation to Medicine.
I am a busy mum of three young children who knows what it is like to live life as a balancing act. I have been working as a doctor for 9 years and have almost completed my GP training, so as a doctor, know how vital exercise is for mind and body. I joined MummyFIT after having my second daughter as I knew that I wanted to get fit, meet other like minded mums but most importantly enjoy being active again whilst having my baby with me. I got so many benefits from it that I will soon be returning to MummyFIT classes again, after the birth of my third child.
Alex Drage
Business Manager and MummyFIT Trainer
BSc (hons) in Physiotherapy, CIM
I started with MummyFIT in 2017. After 10 years in sales and marketing working within the medical industry I wanted to follow my passion of health, fitness and exercise and find a better balance with my family and two boys Lucas and Charlie.
With an extensive sporting background including a Bsc (Hons) in Physiotherapy and a qualified pre and post natal fitness specialist, I am on hand to offer support and guidance for the members and design and adapt sessions to each individual accordingly.
When I'm not at my desk I can be found teaching both MummyFIT and MummyFIT PRO sessions across the U.K.
Dom Jolly
Sports Science Consultant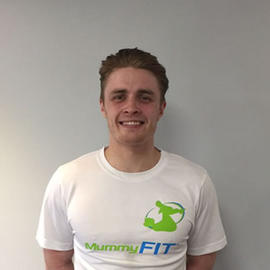 MSc Applied Sport and Exercise Science, BSc (Hons) Human Biology
I'm a Personal Trainer, Sport Scientist and aspiring Strength and Conditioning Coach as well as teaching MummyFIT PRO sessions. Within these roles I've worked with a huge variety of clientele and particularly enjoy looking at ways to optimise our training adaptations and improving sports performance.
This includes working with clients who have never undertaken exercise before. I work with clients looking for a variety of goals including losing body fat, improve general fitness, improve strength, increase muscle mass, and improve their marathon and iron man times.